About Us
Meet Danielle and Kate, owners of Brown County Bikes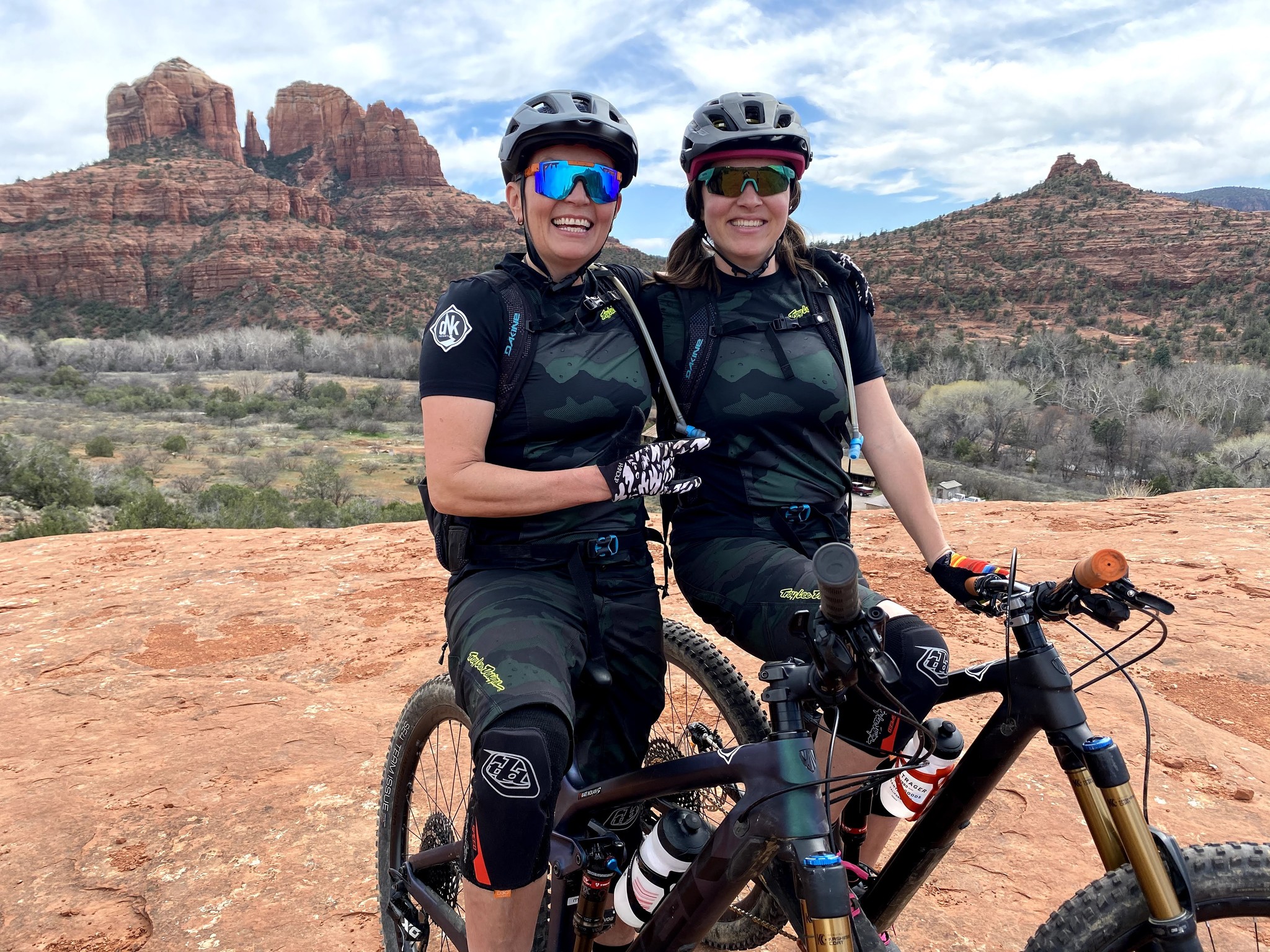 For the duo, their love of the outdoors and adventure started at a early age.
Kate grew up BMX racing and in the outskirts of Detroit while Danielle and her friends rode bikes through the back country near Evansville Indiana.
When they got together in 2013 these two truly started living a life filled with adventure: riding, racing, backpacking, camping and enjoying the beauty of nature. These experiences led to the launch of their first business, DNK Presents. DNK Presents organizes and guides empowering adventure experiences for individuals, groups and businesses. Through experiential learning, "DNK" helps build confidence and self-esteem by encouraging and challenging individuals to step out of their comfort zone and try something new.
In the fall of 2018 the Danielle and Kate moved to beautiful Brown County. As the adventure filled excursions continued, a master plan began to emerge combining family, and yet, another business.
After years of planning they are proud to open the only full service bike shop in downtown Nashville Indiana where they plan to expand their business of guiding through DNK Presents. Truly a dream come true.
Danielle and Kate are Professional Mountain Bike Instructors through PMBIA - Professional Mountain Bike Instructors Association, professional wilderness guides and carry Wilderness First Aid, CPR and are Leave No Trace Trainers. 
Come in, relax, and take a look at the wide selection of award winning bikes, rentals, service and accessories. Check out the "Events" page for upcoming group rides, and other special events. They are anxious to meet you and hopefully take a ride together soon.
Brown County Bikes..."Where the Good Times Roll"